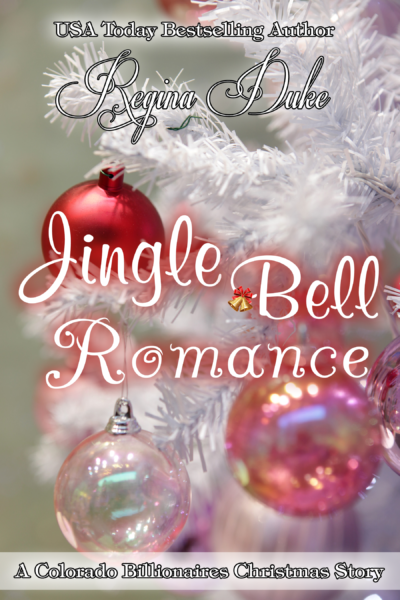 Jasmine's accident means no Christmas with her family, and now a gorgeous lawyer has her in his sights. Is Ryan her Christmas miracle or just another Scrooge?
About the Book
Jasmine Angel has to work through the holiday and can't afford to see her family. Then she has a fender bender that changes everything. Ryan Hutch's boss is a real Scrooge, and Ryan wonders if there's more to life than the almighty dollar. Can Jasmine teach him the meaning of family? Find out in this sweet tale of Christmas romance by USA Today Bestselling Author Regina Duke.
Other Books in "Colorado Billionaires"